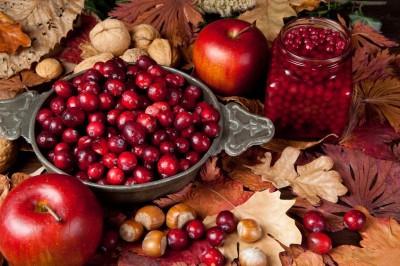 Fall is here, and Thanksgiving is just around the corner. There's something so comforting and cozy about the holiday–and we're here to help you have the best one yet with your family and loved ones. Whether you're looking for a guide to give your tenants the best deals on Thanksgiving favorites or you're looking for a little inspiration for yourself, we've got you covered. Read on to learn about fantastic ways to save and prep for the Thanksgiving holiday season.
1. Fuel Up At Breckenridge Coffee Roasters
The holidays are hectic enough! You deserve your favorite cup of morning motivation from the team at Breckenridge Coffee Roasters. This local favorite is one of the coziest gathering spots around, giving you the perfect place to plan for the big day.
Beyond their delicious, brewed-in-house lattes, you'll also be able to enjoy their delicious selections of toasts and sandwiches to fuel up on your busy pre-Thanksgiving morning. Whether you're feeling sweet or looking for something savory, Breckenridge Coffee Roasters has something for everyone.
2. Plan Ahead & Practice at Flourish Food to Thrive On
Founded by Chef Sarah Mandell over 15 years ago, this hidden gem has been serving the community of Breck and Aspen for ages–helping build confidence in home cooks with heart. This cooking class goes beyond technique and takes you back to the basics, covering essentials such as savvy shopping & saving, sourcing reputable organic and local ingredients, and foolproof recipe planning for even the most sensitive diets.
If you're looking for a way to bolster your confidence ahead of the big event, try any one of their delicious "back to the basics" cooking courses. You can view more information on classes here, or connect with them directly at 970.778.1724.
3. Pick Up Last Minute Essentials at Cabin Fever
It's the little details that tie a home together. Cabin Fever is one of the best home goods shops in Breck, carrying the small accouterments and details that bring that Breck-famous "hygge" feeling to your living space. If you're looking for affordably-priced, rustic design elements, be sure to stop by Cabin Fever!
4. Shop Your List at City Market in Breck
Food prices may be at an all-time high, but you can still score amazing deals at City Market in Breck. Whether you're looking for the perfect dessert to tie your meal together or on the hunt for your (massive) Thanksgiving shopping list, we're confident that the deals and convenience available at Breckenridge City Market will be just the thing you need to save you time and money.
5. Pick Your Pumpkins for Fresh Pumpkin Pie
You can't have pumpkin pie without freshly-picked pumpkins! Mark your calendars and get ready to celebrate the season at the Chatfield Farms Pumpkin Festival. Located in the heart of Denver, just a short drive away, this local favorite features 10 acres of freshly grown pumpkins and activities for the whole family.
You'll be able to enjoy offerings from Denver's selection of local artisans, live music, and some of the best food you've ever tasted from the local food trucks and vendors. There's also a wide variety of fall-themed beers and ciders, helping you stay warm as you pick your perfect pumpkin!
This event won't last long, though. Visit the patch Friday-Sunday, October 7-9, 2022, between 9:00 a.m. and 4:00 p.m. Tickets range from $11-15 dollars per person and can be bought in advance. If you miss this year's festival, make sure to mark your calendar for next year!
Set Your Colorado Rental Property Apart With the Team at PMI Breck
Looking to solidify your spot in the Colorado rental market? Connect with the team at PMI Breck! Our group of experts has been helping homeowners break through the housing space for over 20 years and have the niche regional knowledge you need to make your experience a success. For more information and to get started today, give us a call at 970.409.0896. We look forward to serving you soon!