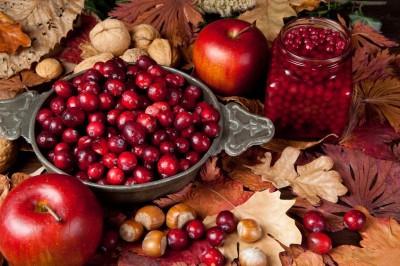 Breck is known for its rolling slopes and picturesque landscapes…and the only thing that can make that better is an even more amazing meal to go with it! If you're looking to save time and enjoy some seriously delicious food, consider stopping by any one of these unique Breckenridge dinner spots in your community backyard. We've done the heavy lifting for you, putting together the ultimate list of seriously delicious restaurants for you to test and try.
There's something on this list to suit everyone – no matter your flavor preferences. Read on for our full list of recommended restaurants in Breck, updated to include some of the newer businesses!
1. Blue River Bistro
Looking for classic American cuisine and some fantastic eclectic spirits? Stop in at the Blue River Bistro and enjoy their extensive collection of sips and bits, all inspired by what's freshly in season and available from local Breckenridge farmers. This structure alone gives this hidden gem one of the freshest tastes you'll find in the area, taking you around the world with its range of offerings (without requiring you to leave your table!)
Community favorites include the Alamosa Striped Bass, the 8-oz Gold Canyon Beef Tenderloin and the classic paella, inspired by the exotic coasts of the Spanish region. This upscale eatery also offers live music, giving you the perfect background and ambiance to share a meal with your friends and loved ones.
2. Giampietro Pasta and Pizzeria
We're keeping it classic with this delicious addition! The Giampietro Pasta & Pizzaria has been a Breckenridge favorite since their launch in 1963, serving up some of the freshest Italian fare in Colorado. Everything is hand made, from their pasta to their delicious balsamic vineagrette — giving you a more authentic Italian experience that you won't forget! The best part? There are plenty of gluten-free and dietary changes that can be made, giving your more sensitive diners a full dinner experience without any limitation or risk.
Menu favorites include the wagyu beef carpaccio, freshly-made Italian sub sandwiches (especially the delicious Italian Sausage and Pepper Sub) and the extensive build-your-own pizza menu: including toppings such as fresh feta, mushrooms, jalapenos, anchovies, and house-made pesto.
3. Twist
Twist is the perfect spot if you're looking for a dinner date night (with a few wild "twists!") Their central theme and inspiration is around classic comfort food, infused with some of the freshest seasonal elements from local Breck sources. You'll be able to enjoy a regularly changing menu and some fresh new takes on your favorites, giving you an eclectic (and delicious) dining experience every time.
Favorites include fresh Colorado Prime Ribeye steak with whipped Yukon gold potatoes, their housemade peppercorn demiglace and their rich Apple Pie Napoleon: piled high with locally sourced cinnamon-fired apples, puff pastry, vanilla gelato and a luxurious chai caramel drizzle. The menu inclusions change by season, so be sure to call before you go for the most up-to-date information! You can also check their online menu if you're looking for other convenient options.
Launch your short-term residential rental with PMI Breck!
Breckenridge, CO is an incredibly unique, vibrant community–which means you need nothing short of the best local experience to help you find success with the Breck rental market. At PMI Breck, we offer you just that: Over 30 years of industry experience and endless opportunities to refine and optimize your rental home launch strategy. For more information and to get started today, please give us a call at 970.409.0896. To explore our current scope of service and review local service areas, you can also visit the PMI Breck website. We look forward to serving you!