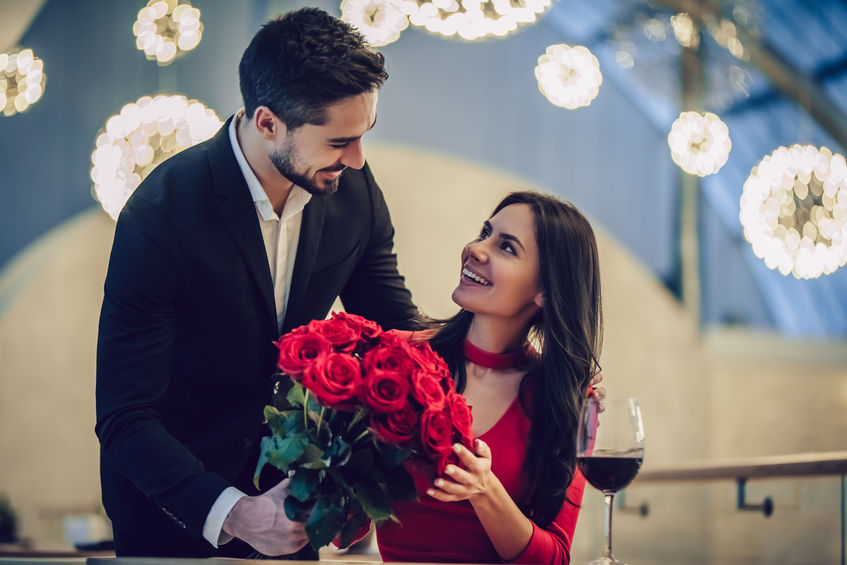 The season of love is upon us — and we can't think of a better way to celebrate your love story than savoring some of Breckenridge's most delicious eats. We've done the work and explored some of the top hidden gems in our special mountain town, giving you a list of the top-rated options available from talented chefs and artisans in our community.
Read on for our list of the best Valentine's Day dinner spots in Breck and be sure to book ahead. You'll want to get the best possible tables and spots before the holiday is in full swing!
1. Hearthstone Restaurant
Hearthstone Restaurant in Breck features a special, simple type of elegance, setting the mood for a fantastic Valentine's Day evening. The menu is extensive, with every selection specifically curated to Breck's unique local tastes. Dine in early and enjoy the happy hour menu, or spend a little extra time over the dinner menu–packed with community favorites.
Top entries included Hearthstone's spicy salmon latkes, pesto-encrusted sea scallops with risotto, and the Creekstone ranch beef filet: topped with Parmigiano Reggiano, twice-baked fondant potatoes, panko-fried eggs and sautéed rainbow chard. It's topped with a shallot Madeira demiglace for an extra touch of finesse, giving you an Instagram-worthy plate.
The best part? There are plenty of gluten-free offerings available, catering to the more sensitive palates and dietary needs of diners.
2. Aurum Food and Wine
If rustic chic is more your vibe, you'll love the unique flavors and offerings at Aurum Food and Wine in Breck. Locals consider this one of the top hidden gems in Summit county, featuring Americana fare done up to appeal to sophisticated palates. The location is open seven days per week and offers happy hour daily from 4-6 pm.
For the quality of the food offered, prices remain affordable–which is a massive perk if you're looking to splurge (yet save) this Valentine's Day. Come in and enjoy specialty dishes, such as the Rocky Mountain Trout with Delicata squash, braised pork osso buco, or the smoked pork belly: served alongside herb mix, housemade kimchi, and a crispy, perfectly poached egg.
If you've got the kids with you, you can rest assured–the restaurant maintains a classic kid menu to keep everyone at the table well-fed.
3. Downstairs at Eric's
Sometimes, simple is best…and Valentine's Day in Breck is no exception! If you're looking to keep it classic and casual this holiday, you'll want to stop by Downstairs at Eric's. This Breck specialty was established in 1989, serving up great times, better food and local on-tap beers for over three decades.
The concept is golden and the menu is extensive, serving up your all-American favorites and comfort food 'till you're full. Our favorites include the healthy dining falafel plate, BYO pizza (which includes gluten-sensitive or low-carb options) and 1/2-pound Colorado Angus hamburgers. If you're looking for something lighter, they also have an assortment of fish, sandwiches, and salads to suit your needs — truly offering something that every taste can appreciate.
Downstairs at Eric's is a great choice if either of you enjoys some high-quality, artisan beers. There are over thirty selections on tap, all of which are domestically sourced from surrounding Midwest states (and even one from Hawaii!) They've also got gluten-free beer options, hard ciders and non-alcoholic selections, giving you a chance to enjoy a night out that's tailored to your tastes.
Make Your Vacation Rental a Success With PMI Breck
Looking to break through the Breckenridge rental market? Connect with the team at PMI Breck. Our experts go the extra mile to help you establish and launch your property, providing free complimentary rental success analyses and offering you the resources you need to move forward in confidence. For more information and to get started today, please visit our website.