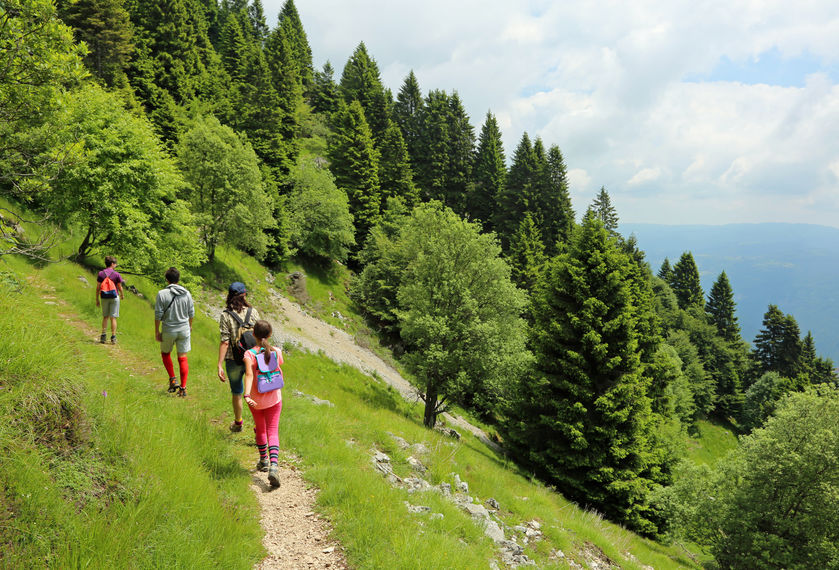 There's nothing that compares to the breathtaking beauty of the Colorado mountains. It's no wonder that Breckenridge is the place to be for a summer vacation in Northern Colorado! Plus, the summer months are upon us—leaving you with plenty of time and perfect weather for your outdoor plans. Here's how you can get the most out of your summer vacation north, and some of the top hidden gems in Breckenridge, CO.
1. Elevate Your Experience at the Blue Lakes
If you don't mind a little altitude, the Blue Lakes Trail is one of the best ways to explore Breckenridge's natural beauty. You'll be completely cool taking in these eye-catching views since the trail starts above the tree line at 11,000+ feet. Despite the altitude, the hike is moderate and suitable for hikers of every experience level. Once you reach the summit, you'll have access to mine relics from the older generations and crystal-clear alpine lakes. It's the perfect place to bring a picnic, your camera, and any comfort items you'll need to fully immerse yourself in the experience. After you spend the day at the Blue Lakes Trail, head on down to any of the delicious eateries and bistros in Breckenridge—the perfect way to end a beautiful summer day!
2. Enjoy Summer Dog Sled Experiences
Dog sledding in the summer? That's right, Good Times Adventures in Breckenridge currently offers kennel tours and summer dog sled experiences that are a favorite of tourists and summer residents alike. The kennel houses over 100 Siberian Huskies and over four acres of land, giving your family ample room to play and explore. You'll be able to help them work out and warm up on a two-mile dog-run circuit through Swan River Valley. You won't be able to find an experience like this anywhere else! If you're looking to take a furry friend home from your summer vacation, Good Times Adventures also offers retired sled dog adoption programs so that you can meet your furry friend for life.
3. Pan for Gold at Country Boy Mine
There's nothing as rewarding as pulling up your own gold! Country Boy Mine has been serving the residents and vacationers of Breckenridge since 1887 and is one of the most well-known vacation hotspots. The entire family will love panning for gold (and keeping it) in the heart of one of the most historic areas of the Gold Mine era. You'll be able to enjoy a 1,000-foot-deep tour in one of the state's most famous mines, dive into an outdoor escape room and treasure hunt, and soak in the breathtaking views that Breckenridge has to offer. Plus, beyond all the fun, you'll walk away with a valuable history lesson too!
4. Wander Main Street and Stop at the Shops
Downtown Breckenridge is surrounded by mile-high mountains and scenic views for miles. Sometimes it's nice to keep it simple on a warm summer day and wander down Main Street to see what you can find. Historic Main Street in Breckenridge offers a variety of hidden gems covering arts, adventure, attractions, and the most delicious food that you'll find in Northern Colorado. Grab your partner, your family, and your friends, and hit the streets—let us know what you find!
Short-term Rentals in Breckenridge, Colorado
Looking for help managing your vacation home rental? The experts at PMI Breck are here to help! We have 30 years of industry experience to help you streamline your process and maximize your investment property. For more information about our end-to-end short-term rental services, please visit our website. We look forward to connecting soon!