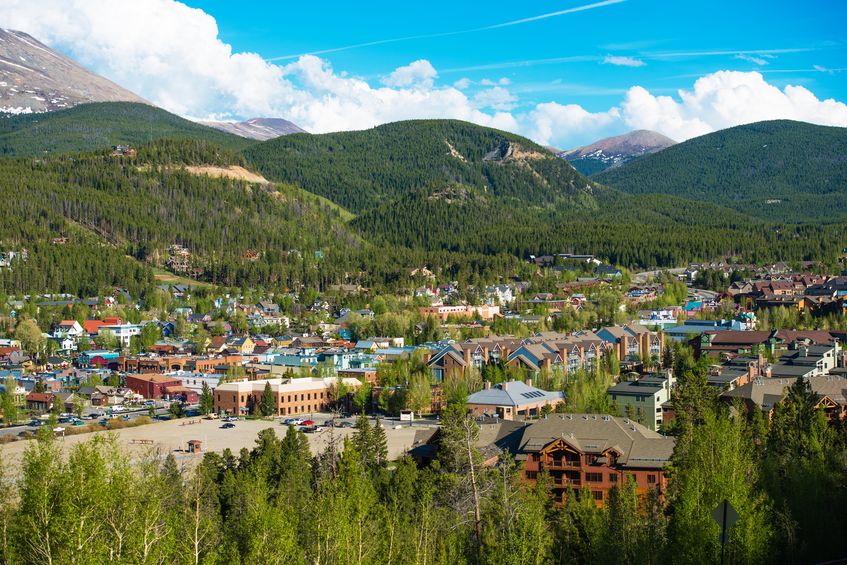 If you're a fan of stunning mountain views, delicious food, and outdoor adventure, then it's time to add downtown Breckenridge to your must-visit list. Our charming Colorado town is nestled in the heart of the Rocky Mountains and offers something for every kind of traveler. There's never a dull moment in this lively mountain town. So grab your favorite travel buddy or pack up the family and get ready to explore all that downtown Breckenridge has to offer!
Main Street
Main Street is the main drag of the town and is lined with shops, restaurants, and cafes. It's a great place to people-watch or grab a bite to eat. There are also a few art galleries and boutiques if you're looking for something unique to take home with you.
The street is often very busy and bustling, especially on weekends. It's a popular destination for tourists and locals alike. Buses and taxis can usually be found waiting at the end of the street to take you wherever you need to go.
Main Street is also home to many of the town's events such as parades, festivals, and concerts. There are also plenty of green spaces here where you can relax or have a picnic with friends and family.
The Riverwalk
The Riverwalk in downtown Breckenridge is a must-see for any visitor to the area. This beautiful walking path follows the river as it winds its way through town, and offers stunning views of the mountains and valley. The Riverwalk is also a great place to people watch, as locals and visitors alike enjoy strolling along the path.
Historic District
Downtown Breckenridge is home to a variety of shops, restaurants, and businesses, as well as the historic district. The historic district boasts many Victorian-style buildings, as well as a variety of other historical landmarks. If you are looking for a unique shopping experience, or just want to learn more about the history of the area, the historic district is the perfect place to start your exploration of downtown Breckenridge.
Restaurants and Bars
Breckenridge is has some amazing restaurants and bars! Whether you're looking for a casual meal or a night out on the town, this area won't disappoint.
If you're just in the mood for a quick bite, check out one of the many cafes or coffee shops downtown. For a sit-down meal, there are plenty of options ranging from American to Asian cuisine. And if you're in the mood for some cocktails or live music, Breckenridge has no shortage of bars and nightclubs.
No matter what your taste, you'll find something to love in Breckenridge's dining and nightlife scene!
Shopping
Breckenridge's downtown district includes many unique shops that you won't find anywhere else. From high-end retailers to local boutiques, there's no shortage of places to shop.
If you're looking for some new clothes, check out Patagonia at Breckenridge or Fun Vs. Awesome. Both stores offer a great selection of stylish clothing and accessories. If you're looking for something more unique, swing by one of the many art galleries downtown. You'll find everything from paintings and sculptures to jewelry and pottery.
And if you're in the market for some new home decor, be sure to visit one of Breckenridge's many antique stores. You'll find everything from furniture and lamps to dishware and knick-knacks.
Need supplies for your next outdoor adventure? Consider stopping by Rocky Mountain Outfitters. They have everything you need for camping, hiking, fishing, and more.
Conclusion
Breckenridge is a beautiful mountain town with something to offer everyone. From skiing and snowboarding in the winter to shopping, dining, and art galleries in the summer, downtown Breckenridge has it all. Whether you're looking for an adventure or simply want to relax and take in the views, there's no shortage of things to do here! So if you find yourself nearby, be sure to check out this amazing destination – you won't regret it!