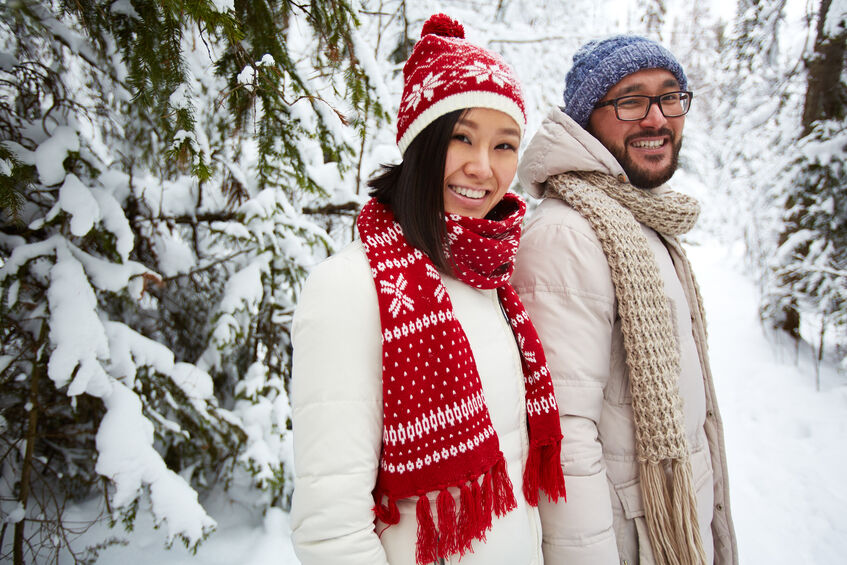 February is one of the most beautiful months of the year in Breckenridge, CO! Snow is on the ground, and the temperatures are cold enough to preserve our majestic slopes without a bitterly cold windchill. Not feeling like skiing? There are still plenty of ways to get on out there and enjoy the end of the snowy season in beautiful Breck.
If you're looking for inspiration, we've got you covered. Below, we've compiled the top ways to savor the rest of the winter season in Breck during February — no skiing required!
1. See The Snow in a Snowcat
Have you ever wanted to see the gorgeous Breckenridge trail system from the comfort of a heated snowcat? You're in luck! Save yourself the trouble of walking and explore the mountain ranges in comfort, safety and style. This special activity is put on by the Breckenridge Nordic Center, and can be done on a private-party basis for 2022 & 2023. The snowcat season extends through the end of winter or when the snow starts to melt, making it the perfect activity to do in February while it's still chilly out.
You'll be able to sip on coca and some seriously delicious s'mores throughout your adventure. You can either sign-up in advance or call the team at (970) 453-6855 for same-day availability and reservations.
2. Wander Down Old Town and Shop Small
If you're looking to get out but don't want to be nailed down to a plan, we encourage you to wander among any of Breck's hundreds of small shops. The town of Breck is known for its wide variety of gift shops, tourist opportunities and seriously delicious eats. You can also bundle up and walk through the Arts District, which is filled with creative spaces, art exhibits and publicly available galleries. If you ask us, it's the perfect way to get out of the cold!
Not sure where to start? We recommend treating yourself to a drink at The Crown. From boozy hot chocolates to delicious drip coffee options, there's a little something for everyone! Plus, you'll enjoy a variety of delicious breakfast foods, baked goods and savory options — like the spot's famous BBQ chicken flatbread.
Looking for a slower, do-it-yourself option? You might stop by Spice & Tea Merchants off Main St. in Breck. This unique shop has premium loose-leaf tea blends and sugars to help you seriously revamp your morning tea experience. Stop by and shop the selection any time of year if you want to mix it up a little!
3. Get Out on a Fat Bike
See the sights and stay active with a Fat Bike tour of Breckenridge! Ridden Breckenridge offers some of the best year-round fat bike tours available. It's a great way to see the local town and lore as you hit your winter fitness goals! You'll be able to ride the Blue River Rec Path through the snow, rain or any weather, landing you at the Broken Compass Brewery and Breckenridge Distillery.
After the tour, you can imbibe some of Breck's finest brews, touring and tasting to your heart's content. Return transport, safety gear and your tour guide will be provided upon your reservation. We recommend booking in advance to save your spot for this amazing excursion!
Find Vacation Rental Success With PMI Breck
Considering launching your Breck vacation rental? Make your experience a success and connect with the team at PMI Breck! Our experts have worked in the Breckenridge rental market for more than 30 years, giving you direct industry insight to help you find sustainable and strategic success for your rental property. For more information and to get started today, please visit our website.